Polkadot was quick to rise through the successively launched blockchain projects in 2020. Its sharded chain or para chain protocol allowed interoperable tokens and blockchain, thus laying a strong foundation for Web 3.0 technologies. As a protocol, Polkadot is capable of anonymously updating its codebase through its on-chain governance that enables it to quickly adapt to the changing blockchain requirement in the current timeline. 
With its USD 17.5 billion market capitalization, Polkadot ranks at the 12th position in terms of its market value despite losing close to 68% of its value from the peak $55 levels. It offers a very sophisticated user-driven governance system where all DOT token holders will have a say. From developing parachains to conducting Parachain Auctions, Polkadot has come a long way from its initial visions regarding the progress of blockchain in the 21st century.
Polkadot Price Analysis 
Downtrend on Polkadot has been just as swift as its uptrend, taking equal time to retrace back to its original July 2021 levels. Support range between $12.5 to $18.5 could initiate a consolidation phase followed by a possible breakout according to Polkadot price prediction.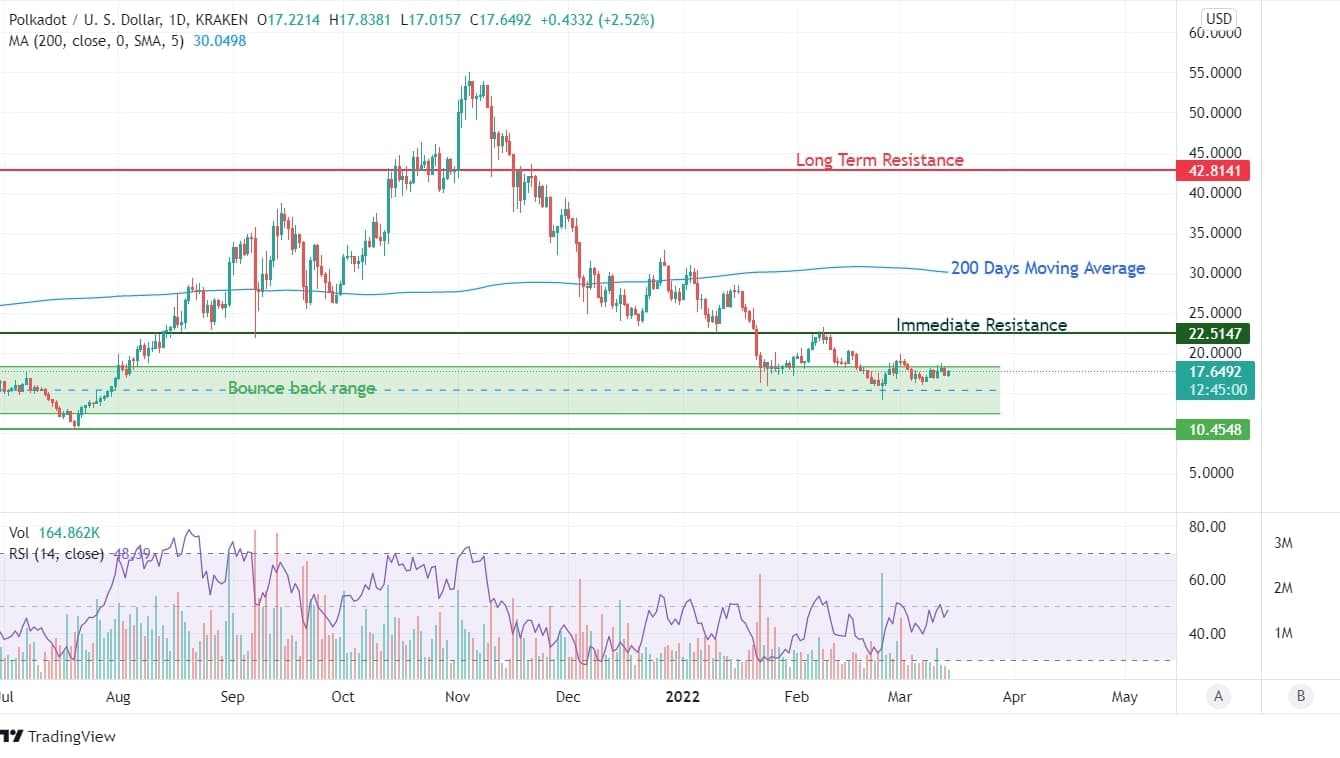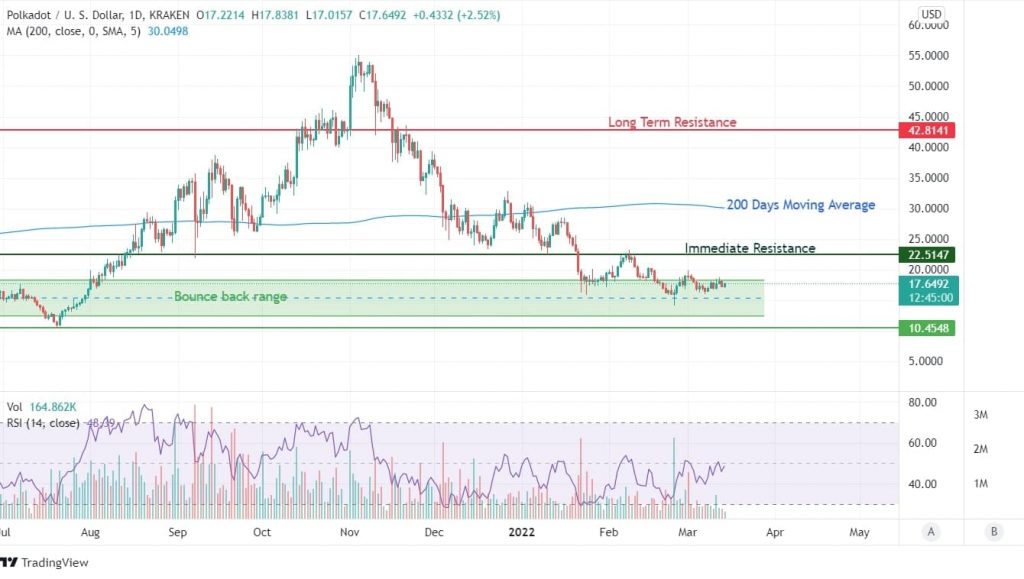 Polkadot now moves closer to its technical milestones despite the value of DOT dipping. The rise of DOT tokens can be supported either by the broader acceptance of its tokenomics and principles or by the sudden launch of advanced technical information. Polkadot, after crashing above 65% over the last four months, has finally declined its profit booking sentiment, with some consolidation visible on overall chart patterns for the month of March 2022. 
With RSI hitting the previous peak levels, despite being undervalued, it indicates massive buying at lower levels. It could cause a shortage of liquid tokens, which is currently pegged at less than 1 million tokens. Breaching the immediate resistance of $22 that coincides with the previous swing peak could cause a buying rally for the DOT token.